Hi my loves, and welcome to WiccaNow. As you might have realised by now, I'm quite a plant lover! I've been writing a lot of posts about magickal herbs recently, like these posts on herbs for love, herbs for protection and herbs for luck along with individual posts on some of my absolute favourite plants like lavender, cinnamon and rosemary. Continuing on from this, today I'd like to cover something that feels super appropriate at a time like this, namely magickal plants for good health.
While there are a lot of plants that provide excellent health benefits, the magickal plants that I want to focus on today are plants which can be grown in the home to provide you with healing and protection and good energy.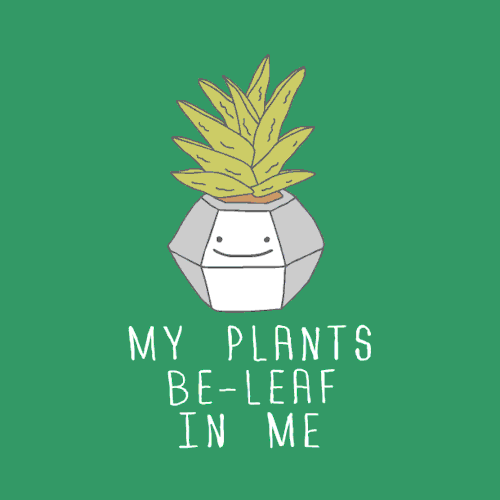 How many of us are working in a home office right now? Or spending a lot of time at home? I know I am, and because of that I've been trying to focus on filling the house with all sorts of plants that I know will help boost my energy levels, filter the air and send me luck, love and health vibes.
This guide includes a range of magickal plants, from herbs to flowers to trees, in an effort to include something for everyone's space constrictions. I'm lucky and have just moved house. Now I have a larger living room and have been able to procure some larger indoor trees which I'm absolutely loving. I can't go outside at the moment as regularly as I'd like, so I'm bringing the outdoors to me instead.
So without further ado, here are my top 8 magickal plants to keep you safe and hopefully provide you with a health boost!
Please note: I am not a doctor, and I definitely don't claim to be. Any plants and/or their uses described here are from personal experience and should in no way constitute or replace the advice of a trained medical professional. If you feel unwell in any way, please make sure you seek the advice of a trusted doctor. Apart from the herbs on this list, these plants are NOT to be ingested. Don't ever eat anything you aren't 100% sure is safe.
Magickal Plants #1 Aloe Vera
This is such a great healing plant right? This is always my go-to whenever I burn myself and I always try to have a small plant growing in a pot at home. Did you know that aloe vera is seen as the plant of immortality? It doesn't really get much more magickal than that does it!
It often used in spells for luck and health. It's thoughts to have one of the strongest auras in nature and because of this it can help to protect your home and to guard you from negativity.
If you have a vibrantly green and healthy aloe plant in your home, you'll attract luck and abundance. If the aloe plants starts to fade in colour, it means that it's done its job of absorbing negativity around you.
Aloe vera is an extremely powerful healing plant which is amazing at treating skin complaints and can combat all sorts of burns and rashes. Aloe is thought to raise the vibrations in whatever room it's in, so place it in a prominent position in your home in order to stimulate a flow of wealth, health, beauty and protection.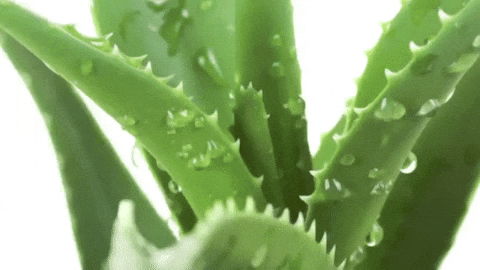 Magickal Plants #2 Banana
Believe it or not, you can actually grow this beautiful tropical plant inside. I currently have one in my bathroom because it seems to like the humidity from the shower (makes sense as it's a tropical plant right?). I've added bananas here because they are wonderful for cleansing the air and also provide prosperity and luck, two things we call need!
Having a banana tree near or in the house will draw potent luck to you and your whole household. A banana tree is also said to open us up to the energies of the divine, meaning that you might feel a stronger connection to the gods, if you choose to worship them.
Magickal Plants #3 Basil
This is a great multi-functional plant because you can use it for cooking as well as a magickal ingredient in spells and rituals.
Basil is an extremely lucky plant and which will increase the flow of luck and abundance in your life. It's often thought of as a money herb and is wonderful for anything to do with business and good fortune. How perfect would this be to have on the windowsill of your home office? The healthier your basil plant is, the more luck and prosperity will flow to you. By caring for your plant and providing it with everything it needs to stay healthy, it will reward you by helping your success grow.
It's a great plant for health too. It can help to treat nausea and is an extremely common ingredient in many ayurvedic treatments, to the point where it's almost considered a sacred plant.
Keep it in your home to help you avoid arguments, something that can flare up at stressful times when we're all in close quarters and on edge anyway. It'll increase your feelings of sympathy and will send out gentle and peaceful energy which should help increase your understanding of other peoples difficulties. It'll also provide gentle protection from malevolent spirits.
Magickal Plants #4 Cacti
Cacti are such a fun houseplant! They need next to no care, and actually prefer being left to their own devices. They can go for weeks/months without water and don't need much from you apart from a kind word here or there and a little bit of appreciation.
They provide extremely powerful protective energy and will keep burglars at bay if kept in the home. They also help to eliminate bacteria and will absorb carbon dioxide at night and convert it into oxygen. They are known to help absorb radiation, so keeping them near your computer is a great way to combat any EMF pollution.
Magickal Plants #5 Cyclamen
While cyclamin doesn't necessarily provide any magical protection, the other plants on this list should have given your enough protection options already! Cyclamen is a pretty flower that brings joy with it and provides a little could in the sea of green I've provided above. Magickally, it draws love and passion, two things which any house needs right? Place it in your bedroom to enhance your love life, or in your study to give you more passionate creativity.
Cyclamen also draws healing energies into the home, and is particularly good at sending energies to blocked airways and nasal passages. Please note, that while cyclamen is a wonderful houseplant and provides great magickal properties, DO NOT INGEST IT as it can be very toxic.
Magickal Plants #6 Fern
In these strange times, having a protective plant or 3 around the house is always great. Fern is a powerful protector and is the perfect plant, combined with Cacti, to keep burglars away. Fern will help to keep malevolent spirits at bay and will also protect you from negative influences in your life. It's also wonderful at keeping unnatural illnesses at bay, and is a general good luck and health charm.
Fern is a firm favourite of the Faeries, and will also help to boost the magickal properties of other plants in its vicinity. Having it in your home is always a good idea as it'll make sure you're safe and sound, while also giving a little energy boost to all your other magickal plants so that they all work extra hard for you.
What sort of fern you want to have is completely up to you, there are so many varieties that you should pick one that you particularly like the look, feel or energy of.
Magickal Plants #7 Peace Lily
As the name suggests, this is a magickal plant that provides soft vibrations particularly good at balancing you and making you feel calm. It provides you with a gentle strength if you're feeling low and will help you to get through the stresses and struggles of the day. Its gentle vibrations are particularly good at healing broken hearts.
The peace lily is thought to be excellent at helping to re-balance your energy if you've spent a lot of time exposed to electronic devices which makes this an amazing plant to keep in your office near your computer. If you like to watch Netflix in bed on your laptop, consider having a peace lily in your bedroom to counter-act the negative energy sent out by your laptop.
Peace lilies are so good at reducing air pollution that NASA added them it's list of top indoor plants for air filtration.
Magickal Plants #8 Thyme
This is another really wonderful houseplant as it's also an extremely tasty addition to many savoury recipes as well as having strong magickal properties.
Thyme will repel negative energies and is considered to bring you strength and courage. It will help you build self-confidence and it's thought to keep nightmares at bay.
Having thyme in the house means that you'll protect yourself and your household from negative thoughts while also giving everyone a small mental boost. Thyme is said to help clear your lungs and can help to ease ad calm coughs.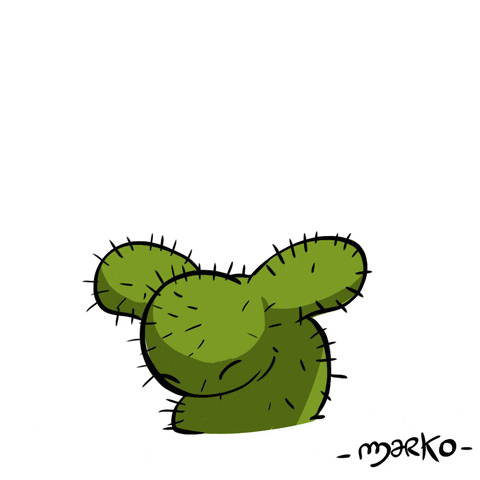 So my lovelies, in these strange times I'm sending you all healing energy and healthy vibrations. Look after yourselves and each other.
Blessed Be,
Amaria xx
Shop My Favourite Indoor Plant Resources