Hi, my loves and welcome to WiccaNow. I wrote a post about Imbolc recently because I realised I hadn't covered most of our major holidays yet! What an oversight! I've written about Samhain previously but will spend the next few posts talking all about our 8 major Sabbats and their histories and rituals. Today I'd like to continue with our foray into the Sabbats by sharing a lovely little Imbolc ritual based around this wonderful and energising fire festival. If you want to learn more about Imbolc, check out these posts on Imblc symbols, how to set up your Imbolc altar and Imbolc recipes.
As I've mentioned before, the joy of being Wiccan (for me anyway) is the freedom to practise what I believe in my own way. I'm a bit of an eclectic witch, along with liberal splashes of green witchery plus a healthy dose of kitchen witchcraft. If you're interested in different types of witches and want to figure out what you identify with, check out this post on different the main 20 different types of witches.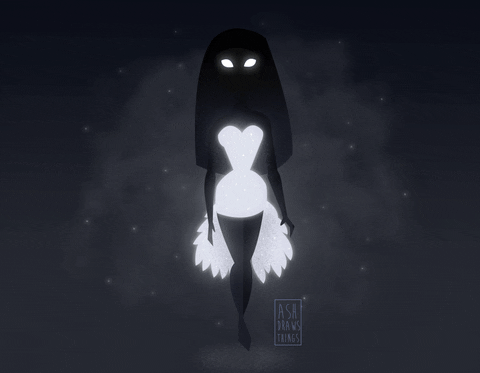 Because of my eclectic beliefs, I don't follow a prescribed Imbolc ritual. I like to acknowledge the passing of one season into the next while being thankful for all the bounteous life that will soon be springing. I appreciate the winter for its calm and clear influence but joyously await the start of spring, my favourite season.
If you're like me and are a solitary practitioner, you might prefer to create small but meaningful rituals that don't require huge amounts of tools and equipment. Maybe you have a coven but can't be with them this year while they celebrate. Maybe your family doesn't know about your Wiccan ways yet and you'd rather keep it that way. If this is the case, then this is the perfect Imbolc ritual for you!
This ritual uses candle magic. If you haven't performed this kind of magic before, I'd recommend reading a little about it first. Check out this candle magic 101 we wrote for all the info you need!
Warning: Always practice fire safety when working with an open flame. Candles are one of the leading causes of house fires. Keep a fire extinguiser within reach and make sure not to wear billowing clothing. Always light your candles a safe distance away from anything flammable and out of reach of pets and children.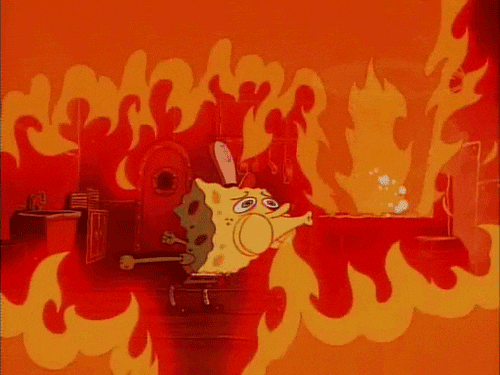 My Simple Imbolc Ritual
Imbolc Ritual Ingredients
A red, orange, yellow or white candle. Choose whatever speaks to you the most here. These colours all represent the sun and it's increasing strength at this time of year. All the colours have magical meanings too, check the different meanings of candle colours here.
Paper and Scissors
A fire-proof vessel of a big-ish size. It should hold your candle and the piece of paper.
Cinnamon Oil (this is optional) – this will boost the magical working of your ritual while providing cleansing energy, increased spiritual awareness and also drawing luck. Cinnamon is one of my favourite magical herbs and spices, it's so multi-talented.
A lighter or matches
A bowl of water – keep this near your candle in case of rogue flames.
Imbolc Ritual Method
Because darkness is a part of this ritual, it's best to start at dusk or even later in the evening. Dress warmly to start as you will be going outside for a little bit.
With the lights still on, prepare yourself for your ritual. If you are using cinnamon oil, anoint your candle generously.
Place your candle in the fire-proof bowl. I always like to melt the bottom of the candle with a lighter so that I can stick it to my fire-proof bowl to prevent any accidents like it tipping over and setting something alight.
Take your paper and scissors and cut out a snowflake shape. Make it as intricate or simple as you like.
Turn out the lights around you. If you don't like the room to be pitch black, light a small tealight or nightlight.
Holding your cutout snowflake, head out into the cold. If you live in an apartment, you can head onto the balcony or sit by an open window.
Take 5 deep breaths of the cold air around you.
Holding and focusing on your snowflake, contemplate what winter means to you. Appreciate the quiet of the evening and the small energy boost you get from being cold. Imbue your snowflake with everything you love about winter. I love the first snow, the calmness, the strange and magical light of a cold day. I love how the trees look so barren but hold the potential of so much life. I love how comfortable and cosy I feel when I'm inside in the warmth. I love how winter gives me the time to cook and bake. Think about what you love and appreciate about winter and try to fill your snowflake with this feeling.
Once you feel like you've imbued the snowflake with all of these feelings and can picture them strongly in your mind, head back inside.
Sit in a comfortable position close you your candle in the dark.
Hold your snowflake in your hands and take another 5 deep breaths
Meditate on the feelings you had while you were out in the cold and when you are ready say this chant:
"As days grew shorter and darkness lengthened the nights, Winter exerted its grip on the land. Fields froze and leaves fell as coldness wrapped them in its blanket. The sun grew dimmer and a chill set in, animals slumbered away the days. Winter had us in its grasp, but we know that the cold won't last. A spark of Spring is now felt, bringing warmth hope and joyous abandon"
Light the candle and see how the flame illuminates the darkness around you.
Take 5 deep breaths and while looking into the candle flame, picture it as a small spark of the sun, coming to warm and lengthen the days and bring renewed life with it.
While looking at the flame, repeat this chant:
"This spark of light, as bright as the Sun, returns in it's eternal cycle. Deliver us from the cold Winter darkness and herald the rejuvination of life. This eternal spark will always return to melt away the winter, just as the winter will always return to provide a resting season for the earth. So Mote it Be"
Take your snowflake and light it with the candle flame. Carefully place the snowflake into the fire-proof bowl and let it burn to nothing. I tend to fold my snowflake so that it has a slight pint in the middle. I try and light my snowflake at the midpoint and then let it rest over the top of the candle so that it burns from the middle outwards and downwards. This can be dangerous so I advise caution so you don't burn yourself or anything around you.
While your snowflake is burning, imagine the flame as the sun melting away the cold of winter. Keep a close eye on the snowflake until it has burned down to nothing.
With your candle still burning, meditate on what the spring means to you and why you appreciate it. I love the neon green of fresh leaves, the smell of warming earth, the first bird songs and the lengthening days leading into summer. I love the first shoots poking out their heads and the promise of the abundance they'll bring. I love the strengthening light of the sun and the first time it really feels warm on your face after the winter. For me, it's always the little things. Meditate on what brings YOU joy and happiness about the season. Spend as little or as much time meditating on this as you like.
When you are ready, place your candle in a very safe place to burn out completely. When it has, take the ashes of the snowflake and any remains of the candle and scatter them in your garden.
Follow this ritual with a special dinner, make a Brigid Cross or two, relax and do whatever you like so that you have an enjoyable and celebratory evening!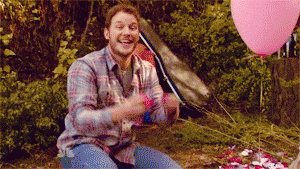 I hope you find this ritual inspiring. If the words don't resonate with you, feel free to change them to whatever you like! That's the joy of Wicca.
Until next time by ritual lovers,
Blessed Be,
Amaria xoxo
Shop Our Favourite Imbolc Ritual Ingredients
I always keep white beeswax candles in the house. White can be used in the place of any other colour in candle magic so it's really good to have a little stash. Check these tealights out on Amazon here https://amzn.to/2w3oGBf