Hi, my loves and welcome to WiccaNow. I've been covering some of the Sabbat recently, like these posts on Imbolc, Imbolc symbols and Imbolc altars as well as this post on Samhain. I've also started talking about Ostara, and I've shared my favourite ritual along with some fun altar decorations for you to try out. Today I want to share a little more about the Spring Equinox by sharing my favourite Ostara recipes!
For me Ostara is all about creating balance, stimulating joy, allowing myself space to foster creativity and new ideas or dreams and enjoying the start of the warmer seasons that are coming. I like to celebrate by watching the sunrise; although I have to admit that there have been occasions when I haven't managed to make it out of bed because I am definitely not a morning person.
When I celebrate, I like to make a picnic-style brunch/lunch/dinner. I say brunch/lunch/dinner because you can make the same sorts of recipes for all 3 meals. There is something really frivolous and fun ('tis the season after all) about having a picnic on your living room floor at 10pm, eating ricotta pikelets covered in jam and cream while sipping a Pimms cup without a care in the world. I would recommend this to anyone, release your inner child and roll with it!
Before you keep reading all about my favourite Ostara recipes, take a sec to check out this beautiful grimoire we've created. It's filled with all of our personal tips and tricks and includes some of our favourite rituals and spells. Check it out now or keep scrolling to see read all about our Ostara recipes!
Ostara Recipes
Below are a selection of my favourite Ostara recipes. They are in no particular order and you can make any or all of them. As I said, picnic-style is really fun, and if the weather is nice you can even head out to the park for an outdoor picnic. If not, move your furniture to the side, find a blanket, grab your picnic basket and get ready to camp out on the living room/bedroom floor! Build a fort if you want, watch a movie (I can recommend anything by Studio Ghibli for this occasion), play some board games or do something that reminds you of being a carefree, playful child.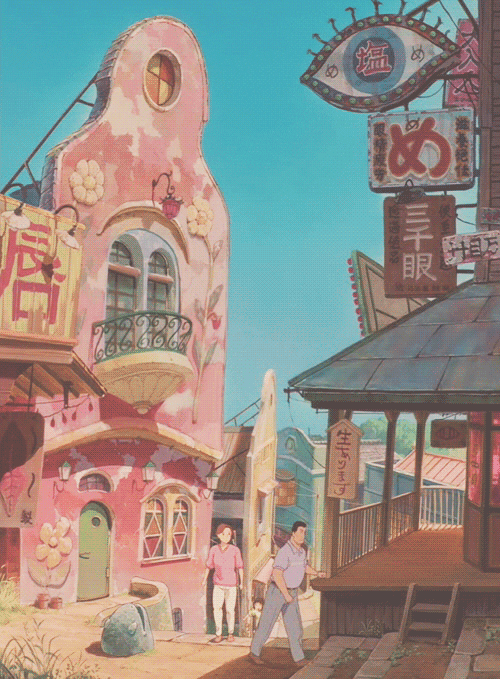 Ostara recipe #1 Devilled Eggs
This is a super dividing dish. I think either you love them or you hate them. They definitely fit Ostara though, hence why they're on the list. This recipe makes 12 portions. Scale it up or down depending on how many people you have to feed. If you want to make these extra festive, soak the boiled eggs in the juice from a tin of beetroot overnight. They go a super pretty pink colour.
Ingredients
6 organic eggs
3 tbsp mayonnaise
1 ½ tsp dijon mustard
1 tsp apple cider vinegar
2 tbsp finely chopped chives
Salt and pepper to taste
Paprika to garnish
Method
Hard boil your eggs. Depending on the size of your eggs, the time will change a little. For small eggs, 9 minutes should do it and for large eggs, it can take as long as 15 minutes. I normally do mine for around 12, I hate when they get grey yolks so I try to avoid this with the shorter boiling time. Allow the eggs to cool then peel and ½ them. If you want pink eggs, boil the eggs a day ahead and soak them (whole) in the juice from a tin of beetroot overnight.
Scoop the yolks out of the eggs.
Mash the yolks together with the mayo, mustard, vinegar, chives and salt and pepper. If you prefer your eggs a little spicy, you could add a small dash of tabasco here too.
Scoop or pipe the yolk mixture back into the hardboiled egg whites.
Sprinkle a little paprika on top for extra colour.
Enjoy!
Ostara Recipe #2 Jalapeno Scones
Scones are such a traditional picnic food! This is one of my favourite Ostara recipes, the pickled jalapenos add a great kick and I always make them small enough that you can have at least 2. 
Ingredients
280g flour
15g baking powder
3g salt
120g cold butter, cut into small cubes
190mL milk
120g sharp cheddar, grated (I've had the wrong type of cheese many times, use what you have if you don't have cheddar).
75g feta cheese
100g pickled jalapenos, roughly chopped
Pepper
Method
Preheat the oven to 200 celsius.
Sieve the flour and baking powder together and add the salt.
Add the butter to the flour and cut it in with a pastry cutter. You can also do this in the food processor if you have one. I don't actually own a pastry cutter, so I use 2 knives instead, which also works. Mix until all the butter is in small pieces and the flour is starting to look crumbly. Try not to use your hands as you don't want to warm the butter too much.
Add ¾ of the grated cheese, jalapenos and pepper and mix through thoroughly.
Roughly crumble the feta and mix till just combined.
Add the milk, and mix together with your hands until just combined. Don't over-mix, because you don't want the scones to be tough.
Put the mixture onto a lightly floured surface and form into a square about 1 1/2cm thick.
Cut into ¼s , then cut each piece into ¼s again. You should end up with 16 small triangles.
Arrange onto a baking tray which has been lined with baking paper. I use a silicone baking matt, they are amazing and I love mine so much.
Sprinkle the scones with the remaining grated cheese.
Bake until golden brown, around 15 minutes. Everyone's ovens bake totally differently, so I check mine after 12 minutes to gauge doneness and then go from there. I've had them take up to 20 minutes to bake in a friend's oven even though it theoretically the same temperature.
I usually eat these as is, but you could serve them with butter. They are super delicious when still a little bit warm.
Ostara Recipe #3 Ricotta Pikelets
Ricotta pancakes or pikelets are the BEST! I whip my egg whites so that the pancakes are extra fluffy. The ricotta gives them extra flavour and these pikelets are just so tender and delicious. If you want, you can make the batter the day before and let it rest in the fridge to really allow the flour to fully hydrate. If you do this, make sure that you leave your egg whites unwhipped and then whip and fold them into the batter just before you want to cook the pikelets.
Ingredients
250g ricotta. Make sure this is relatively dry ricotta and not the ricotta that still has quite a bit of whey in it.
2 eggs, separated
190mL milk
140g all-purpose flour
5g baking soda
45g caster sugar
20g melted butter, plus extra for greasing the pan while cooking
A splash of vanilla extract or seeds of ½ a vanilla bean. If you use a vanilla bean, use the scraped out bean to add to a jar of sugar to make vanilla sugar for your next baking project
Method
Sift the flour and baking powder together and whisk in the sugar and salt.
In a separate bowl, whisk the egg yolks, milk, ricotta and vanilla together until combined and the ricotta isn't lumpy.
In a clean and dry bowl, whisk the egg whites to stiff peaks.
Make a well in the centre of the flour mixture and add the ricotta mixture. Use a whisk to combine everything, but make sure not to over mix as this will make the pikelets tough. The mixture will be relatively thick.
Using a spatula, carefully fold in ⅓ of your egg whites. This should loosen the batter a little. When combined, add the other ⅔ of the egg whites and fold in until just combined. Don't over mix or you'll knock the air out of the batter.
Heat a pan over medium heat. When the pan is hot, add a little butter to the pan and coat the bottom evenly.
Using a large tablespoon, carefully drop a tester pikelet into the pan. Cook until bubbles appear on the surface and then flip as carefully as you can so it stays as fluffy as possible. I always cook a tester to check the heat of the pan. Pikelets and pancakes can be finicky and getting the pan the right temperature is important!
Using the tbsp as a measure, cook the rest of the pancakes, regreasing the pan with a little butter for each batch. I can normally get around 5 at a time into my pan but it'll really depend on what kind of pan you have.
Serve these with cherry jam and cream or better yet a slightly sour redcurrant jelly and clotted cream.
Ostara Recipe #4 Asparagus Rolls
These are a funny one, and I'm adding them one of my Ostara recipes because a friend of mine is obsessed with them. For him, they are totally nostalgic because he ate them as a kid at birthday parties so whenever he gets them (which is very rare because who makes these anymore?) he always feels like he's 5 again, which can be a pretty nice feeling sometimes and is very appropriate for Ostara!
Ingredients
A jar of asparagus
Sliced white bread
Good quality softened butter
Flakey sea salt
Pepper
Method
Drain the asparagus and count how many spears there are. If they are larger spears, you'll only need one per slice of bread, if they are shorter ones or really slim, you might need to use 2 per slice.
Cut the crusts off your white bread. If you want to use more asparagus per roll, then portion this up beforehand so you know how many slices of bread you'll need.
Liberally butter the bread and sprinkle with salt and freshly ground pepper.
Lay an asparagus spear on the centre of the bread. Roll up tightly and use the butter to stick the bread to itself
Repeat until you've used all the asparagus or made as many as you want.
Enjoy this strangely delicious white bread treat!
Ostara Recipe #5 Baby Radish with Butter
This sounds like a strange combo, but honestly, it's so delicious. The slight spice and amazing crunch of a baby radish goes so well with high-quality butter and salt. Perfect as crispy and fresh picnic food. Try it out, you won't regret it!
Ingredients
A bunch of baby radishes
60g high-quality butter, softened – use the best butter you can find here, it makes all the difference.
Flakey sea salt
Method
Wash and trim the radishes but leave the leaves intact.
Take your softened butter and mash it with a fork, you don't want to whip it but you want to loosen it a little so you can drip your radishes in it easily. Place the butter in a small ramekin.
Put a generous quantity of salt in a small dish
Place the ramekin with the butter and the one with salt on a plate and arrange the radishes around them.
Dip your radish into the butter, then dab lightly in the salt and eat in one mouthful. Enjoy!
Ostara Recipe #6 Spinach and Feta Quiche
Ostara is all about eggs and leafy greens. What better way to use both those things than in a delicious quiche! This recipe was made by Smitten Kitchen. Check the blog out, all her recipes are really approachable so you never feel intimidated by them! Note: she makes her quiche without feta, but I love feta so I've amended the recipe to add some in. Feel free to omit it if you don't like it
Ingredients
Crust
1 2/3 cups (215 grams) all-purpose flour
3/4 teaspoon kosher salt
12 tablespoons (170 grams) cold unsalted butter, diced
3 tablespoons (45 grams) very cold water
Filling
Nonstick spray oil, for coating pan
3/4 cup (176 grams, 6 ounces, or 3/4 of an 8-ounce brick) cream cheese, soft at room temperature
2/3 cup (155 ml) half-and-half or 1/3 cup each whole milk and heavy cream
6 large eggs
2 10-ounce (283-gram) packages frozen chopped spinach, thawed
1 cup (115 grams or 4 ounces) grated cheddar or gruyere
100g goat feta
1/2 cup (50 grams) finely grated Parmesan
1 small bundle (2 to 3 ounces or about 8 thin green onions) thinly sliced
1 teaspoon kosher salt
1/2 teaspoon freshly ground black pepper
Method
Make crust
In a food processor, blend flour and salt together. Add butter and pulse machine until butter is reduced to a fine meal, or couscous-sized bits. While running machine, drizzle in water; stop when the dough has balled, a few seconds later.
Wrap dough in plastic or waxed paper and set in the freezer to quick-chill until firm but not rock-hard, about 15 to 20 minutes. You can also chill it in the fridge for 2 hours or up to 1 week until needed.
Lightly coat a 9×13-inch (quarter-sheet) pan with oil. Line bottom with parchment paper.
To press in crust: Press dough in an even layer across the bottom of pan; leave it thicker as it goes up the sides; pressing all around and letting the dough extend slightly over the edge of the pan.
Freeze shaped dough until solid, about 20 minutes. Save your scraps! You can use them to patch any holes or cracks formed when baking.
Prepare the filling
Meanwhile, heat oven to 425 degrees F. Coat a large sheet of foil lightly with spray oil. Once the crust is solid, prick it all over with a fork and press foil, oiled side down, tightly against dough. Fill foiled crust to the top with pie weights, dried beans or rice (that you don't plan to eat at any time) or even pennies. Bake for 20 minutes then gently, carefully remove foil and weights and bake for 5 more minutes, unfilled.
While crust par-bakes, make the filling: Use an electric mixer or your best whisking skills to beat cream cheese in the bottom of a large bowl until smooth and fluffy. Gradually drizzle in half-and-half, whisking the whole time so that the mixture incorporates smoothly. Whisk in eggs, two at a time, until combined. Squeeze out spinach in handfuls, removing as much extra moisture as possible. Crumble the feta into the mixture and stir in with the spinach, cheddar, parmesan, scallions, salt and pepper.
When the crust has finished parbaking, leave the oven on. Inspect crust for cracks or holes and use the reserved dough to patch them if necessary. Pour in filling just to the top of the crust. You will probably have about 3/4 cup more filling than you can fit in the crust (not an issue if going crust-less or if you didn't par-bake the crust); you can bake this off in a separate oiled dish for an excellent breakfast on toast tomorrow.
Bake quiche until crust is golden brown and filling is set, about 25 minutes. Cool at least 10 minutes before serving. Quiche keeps in the fridge for 4 to 5 days.
Ostara Recipe #7 Ramp Pesto
Ramps are known as bärlauch in Germany and I'm lucky enough to have found a spot which has so many of them growing in spring that you don't know what to do with yourself. I'm a ferocious gatherer and love being out collecting all the edible things I can find. Seeing a sea of ramps was a small moment of magic to me and I went a bit overboard with how much a picked.
About 3kgs of ramps later, I realised I had to do something with all this bounty and decided pesto was the best and most delicious option. I made so much that I was giving it away to friends for weeks. To me this is the ultimate harbinger of spring, the first bärlauch leaf means we've made it through the winter and are on our way towards balmy evenings spent outside. Because of this, I think it's the perfect Ostara recipe to share!
Ingredients
200g ramps
50g pinenuts
100g sunflower seeds
500mL olive oil
100g parmesan, coarsely grate or chop this so you're blender doesn't struggle with large lumps of cheese.
Salt and pepper to taste
Note that I'm not using any garlic in this recipe. The ramps I've used in the past have been quite pungent already and I feel like adding garlic makes it a bit overpowering. If you don't want to use pinenuts (they are quite expensive I know!) feel free to substitute them for more sunflower seeds
Method
Toast the pinenuts and sunflower seeds. You'll have to do them separately because the pinenuts have more oil in them and toast at a different rate to the sunflower seeds. I like to toast mine till they have a little colour on them as this intensifies their flavour.
Place the ramps and olive oil into a blender. If you don't have a good blender, you can use a stick blender or even a mortar and pestle.
Now comes the bit where personal preference comes in. I like to leave my pesto a little bit chunkier. Because of this, I'll add in ½ the parmesan and ½ the nuts first. If you like a smoother pesto, add everything at once. Blend until smooth.
If you've only added ½ the parmesan and nuts, add the rest now and give everything a quick blitz until the desired consistency is achieved.
Serve with crusty, lightly toasted bread or anywhere else that pesto is appropriate.
Side note: Ramp oil is also delicious to drizzle on things. Fill a small bottle with olive oil and add some sliced ramp leaves. Let it sit for a week to infuse the flavour.
Butter is another thing that pairs very well with ramps. To make a ramp butter, shred some ramp leaves and mix through softened butter with a bit of salt. Place in the fridge until firm and then use as desired. Would be delicious when used for garlic bread or with roasted potatoes.
Ostara recipe #8 Lemon bread
Have I ever mentioned that I love lemons? I used to eat them whole as a kid (minus the skins). Yes, I know I'm a weirdo. Lemons are a great addition to your Ostara recipes because they represent the sun while also (for me anyway) inciting child-like happiness about life. This lemon loaf is a recipe from Molly Yeh who writes a great food blog called My name is Yeh and also has a show called "Girl meets Farm" on the food network. 
Ingredients
190g all-purpose flour
56g almond meal
1 tsp kosher salt
1 tsp baking powder
1/4 tsp baking soda
1 tsp chopped fresh thyme leaves, from about 2 sprigs, plus more for decorating
zest of 1 lemon
68g lemon juice (from about 1-2 lemons)
170g whole milk greek yoghurt
150g extra virgin olive oil
250g sugar
2 large eggs
1 tsp almond extract
Glaze
120g powdered sugar
25g-45g whole milk greek yoghurt
3/4 tsp rosewater
1/4 tsp almond extract
a pinch of kosher salt
red or pink food colouring, optional
sprinkles, for decorating, optional
Method
Preheat the oven to 175 degrees Celcius. Grease and line a loaf pan with parchment paper so that the parchment comes up all the way on two of the sides.
In a medium bowl, whisk together the flour, almond meal, salt, baking powder, baking soda, thyme, and zest.
In a separate small bowl, whisk together the lemon juice and yoghurt until very smooth. in a large bowl, whisk together the olive oil and sugar until combined.
Add the eggs, one at a time, whisking very well after each. stir in the almond extract.
Add the dry ingredients and yoghurt mixture in three alternating additions, whisking after each until just combined.
Pour into the loaf pan and bake until a toothpick inserted into the centre comes out clean; begin checking for doneness at 55 minutes.
Let cool in the pan for 10 minutes and then use the parchment wings to lift the loaf out of the pan and transfer it to a wire rack to cool completely.
Meanwhile, make the glaze. In a medium bowl whisk together the powdered sugar, 2 tablespoons yoghurt, rosewater, almond extract, salt, and food colouring, if using. It will seem like there isn't enough yoghurt at first but keep on stirring. If the mixture is too thick to spread once it's fully combined, add more yoghurt bit by bit until it becomes spreadable but you want it fairly thick so that the drips hold their shape down the side of the cake.
Spread the glaze onto the top of the cooled cake, sprinkle with thyme leaves and sprinkles and enjoy.
Ostara Recipes, drinks addition
You can't have a picnic without at least a couple of delicious drinks, can you? These Ostara recipes feature some of my favourite drinks for spring.
Ostara recipe #9 Pimms Cup
This is a classic picnic beverage that happens to go particularly well with cucumber sandwiches and asparagus rolls. It's filled with fruit and is a nice option because Pimms only has something like 25% alcohol so these aren't too strong. I'm going to give ratios here, so that you can scale up or down to suit your needs. 
Ingredients
1 part Pimms
3 parts ginger ale (you can use lemonade too if you prefer)
Fresh fruit such as lemon, orange or strawberries.
Mint
Cucumber
Ice
Method
Make this by the glass, or by the jug. If you have more people around, I'd suggest a jug, although you'll want to keep a portion of the fruit, cucumber and mint separate so that you can add some to each glass when you pour it.
Fill your glass or jug with ice.
Add the Pimms
Top with the ginger ale
Add lemon, orange and cucumber slices, quartered strawberries (or whatever fruit you like) and mint.
Give the whole thing a couple of good stir and then serve!
Ostara Recipe #10 Mimosa
This is another wonderful drink for Ostara because it contains orange, which represents the sun. I tend to make them into individual glasses, but you could also make a jug. Be careful not to stir this as this will make the prosecco flat. If you don't like orange juice, peach nectar is a common alternative, although then it's a Bellini not a mimosa.
Ingredients
1 part prosecco (or any sparkling white wine that you prefer)
1 part fresh orange juice
Method
Add the prosecco to a champagne flute.
Add the orange juice
Enjoy!
Ostara recipe #11 Homemade lemonade
We're going with lemons again! Freshly made lemonade reminds me of hanging out at a friend's house in the summer. We always had packet lemonade, which I was never allowed at home so I loved the naughtiness of being given a glass of that sugary sweet drink. What a rebel, I know. While I definitely don't appreciate the packet stuff now, I still get a wave of nostalgia when making or drinking a more refined and less sweet version of the childhood classic
Ingredients
Around 10 lemons, you'll want 2 cups of juice out of this worth.
2 cups of sugar
8 cups of water
Method
I like a little bitterness in my lemonade, so I use a muddling method when making lemonade. If you don't like the flavour of the zest, omit this step and just mix lemon and sugar together to make the base
Wash and scrub the lemons. Use organic lemons if you can or homegrown ones if your lucky enough to have a tree.
Juice lemons until you have 2 cups of juice. Keep 3 of the juiced lemons to the side, you're going to use them the peel in a second.
Cut the juiced halves of the 3 lemons into quarters. Add the sugar and lemon rind to a bowl and muddle. How much you want to do this here depends on how much lemon oil you want from the skins and how much bitterness you like in your lemonade. The more you muddle, the more zest you'll get in your lemonade.
Once you've muddled the desired amount, add the lemon juice to the bowl. Mix everything until the sugar is completely dissolved.
Pour into a muslin cloth and strain the lemonade base into another bowl. Squeeze as much of the juice out at you can. Everyone likes different sweetness levels, so try a little of the base and if it's much to sour for you, add a little more sugar.
Add the base to a jug with plenty of ice and top with water. I sometimes use sparkling but that's up to you. Enjoy!
Bonus Ostara Recipe Kir Royal
This is another sparkling wine-based cocktail. It's a beautiful colour and I love the flavour of cassis so it's a favourite of mine. Anything with prosecco or champagne makes me think of celebrations, and I think a kir royal fits super well to a picnic type celebration.
Ingredients
90mL Chilled Prosecco or champagne
10mL Cassis
Blackberry or raspberry to garnish
Method
Add the cassis to a champagne flute
Top with prosecco
Add your berry and serve!
So my fellow cooking enthusiasts, I hope this gives you some fun ideas for your own Ostara celebrations! Enjoy the day and embrace your inner child.
Blessed Be,
Amaria xx
Did you know that we create gorgeous grimoire pages for you? They are hand-illustrated right here in Berlin than converted into digital files so that you can access them easily. This one is all about moon magick, something that makes up a wonderful part of our witchcraft practice. Learn to work with the moon phases and boost your magick!