Hi, magical witches! For those of you who know me, you probably know that one of my favourite ways to spend a lazy Sunday is curled up on the sofa, a cup of freshly brewed ginger tea in hand perusing through a stack of witchy books. Apart from finding inspiration for new rituals, spellwork or recipes, my small library of witchy books provides me with a constant source of fresh knowledge which really helps me to evolve and grow as a witch.
Why are Witchy Books Important?
Being able to read and learn from the collective knowledge of the witch community has helped me so much in terms of finding my own voice as a witch. Whenever I'm feeling unsure about a spell, a little lost in terms of my practice or am lacking the motivation to be fully aware and present in my craft, my little library of books has never failed to provide me with the answers and sometimes the motivation that I've been missing.
For me personally, reading has had a huge impact on my evolution as a witch. Like many of you, I don't have access to a High Priestess, I'm not currently a member of a Coven and I certainly don't have family members practising the craft who could pass their knowledge down to me. As such, I am a fully self-taught witch with all of my knowledge coming from books, online communities and the wonderful network of witches that I connect with on social platforms.
I feel immense gratitude for the amazing community of witches scattered across the planet with whom I am able to connect with online. Exchanging ideas, exploring rituals and asking (and answering) questions together continues to be hugely important for me in terms of developing my skills as a 'modern witch'. I also love finding a new idea, ritual or spell in one of my witchy books and sharing it with my online community.
Because witchy books are something of an obsession for me, I thought I would share a list of some of my favourite titles here with you. I do often share little excerpts or tidbits online so if you'd like to connect with me or Amaria, you can find our Instagram page here. Please note that the order of books listed is arbitrary and is not intended to constitute a 'ranking'. For example, book #1 and book #10 are both great, #1 is not better than #10.
My 10 Favourite Witchy Books

Best Witchy Book #1 Witchery: Embrace the Witch Within by Juliet Diaz
Juliet Diaz is a wonderful teacher and the way she writes and describes certain processes really resonate with me. Juliet comes from a long line of witches herself and her way of encouraging and supporting those who are new to the craft is done with absolute empathy and I never feel like she is condescending.
Personally I find this book really empowering and it's helped me to define what magick and witchcraft mean to me. I especially enjoy the spells which are woven throughout the pages as well as the ideas on how to use specific herbs, oils and crystals within your practice. The fact that Juliet emphasizes that witchcraft starts and ends with the exploration and total acceptance of the self serves as a beautiful reminder about what it means to be a witch. Overall, this is a lovely little book and one that I find myself coming back to constantly.
Click here to buy https://amzn.to/3eITvxa
Best Witchy Book #2 Moon Spells by Diane Ahlquist
So I happen to be really REALLY into moon magic! I've found that working with the rhythms of the moon has shifted my practice to an amazing new level. Since I've started working with the moon I feel like I've become so much more intuitive in terms of my spell work and overall as a witch. It's also helped me to feel way more connected to the natural world.
For some reason, I was always a bit intimidated by moon magic and this book helped me to overcome my mental blocks and start practising. I find Diane's writing style to be informative and intelligent and I can sense that she really knows her stuff. For anyone interested in moon magic (moon magic is THE BEST) I highly recommend this book.
Click here to buy on Amazon https://amzn.to/3cKmgI9
Best Witchy Book #3 The Green Witch by Arin Murphy-Hiscock
I have to admit that the reason I initially purchased this book was because of its beautiful cover. I was delighted to discover that the contents are just as amazing as the exterior. Because I'm really into natural magic this book provides me with the perfect instructions on how to deepen my practice and when I'm feeling stuck I'll often randomly flip open a page and find just the inspiration that I need.
There's so much knowledge in here, especially for those of you who are just starting on the 'green witch' path. Arin lists all sorts of correspondences, spells and rituals as well as providing ongoing guidance and encouragement for her readers. For me, the fact that the book emphasis a respectful and holistic approach to natural magic really resonated. I highly recommend this for all my fellow green witches!
Consider getting an Audible subscription, then you can listen to this awesome book on the go. Click to check it out on Amazon https://amzn.to/3cDpYD7
Best Witchy Book #4 The Good Witch's Guide: A Modern-Day Wiccapedia by Shawn Robbins
Ok so again, I have to admit that what first attracted me to this book was its cover. So gorgeous! I love leaving this out on my coffee table and it's proven to be a great conversation starter for me and my non-witchy friends. The second thing that appealed to me about this book was its size. It's quite compact and fits easily into my tote bag, reading this on the Berlin subway has become a total thing for me lol!
But let's be clear about one thing, even though the cover of the books claims it is a 'modern-day Wiccapedia' of spells and ingredients for me personally, it's a little too lightweight to stake such a claim. There are no sections covering the sabbats and most of the information in the book is quite minimalistic. However, I do find that the book contains some real gems and for those starting out in the craft, it would make the perfect companion. I recommend this as a lovely coffee table book, as a conversation starter and for beginner witches who feel intimidated by some of the larger witchcraft 'tomes'.
Click here to buy on Amazon https://amzn.to/3eGb1lC

Best Witchy Book #5 The Witch's Book of Self-Care by Arin Murphy-Hiscock
So you know how I go on and on…. And on about needing to have a relaxed and clear state of mind before starting any magickal work? Well, this book is all about achieving that state of relaxation through witchy self-care. The cool thing about this book is that the topics it covers are not what would necessarily be deemed 'self-care' by many. For example, Arin discusses the importance of household self-care, something that seemed unusual to me at first but made sense the more I read about it.
There are also wonderful sections on meditation and relaxation techniques as well as a whole section covering holistic nutrition. Aside from that, the book has a lovely collection of recipes including a homemade body butter powered by crystals! I think this book strikes the perfect balance between self-help and witchy content and its definitely become a firm staple in my witchy book collection.
Click here to buy https://amzn.to/2yyfk1N
Best Witchy Book #6 Basic Witches by Jaya Saxena and Jess Zimmerman
If you're looking for a serious book about Wicca, this is NOT the book for you! If you are looking for a fun, feminist-inspired read which taps into the witchy lifestyle then this is an absolute must. Along with the quirky images and cute illustrated guides, this nifty little book covers everything from banishing a bad tinder date through to kitchen witchery and the secret art of 'smellomancy'.
I love this book for the liberating way in which it makes magick and magickal thinking accessible to all as well as the empowering message it conveys. Definitely recommended reading for those looking to add a little 'hex appeal' to their magickal library.
Click here to buy on Amazon https://amzn.to/2Vt7Lm9
Best Witchy Book #7 Waking the Witch by Pam Grossman
If you've ever pondered the origins of the word 'witch' then this should be your new go-to book. Pam Grossman, a practising witch herself, explores the origins of the word in this well narrated and informative read. She weaves together popular culture, history and mythology to provide a fascinating backstory whilst at the same time encouraging the reader to embrace their inner witch and take back the powers lost. I learned a ton from this book and encourage anyone interested in witchcraft to check it out!
Click here to buy on Amazon https://amzn.to/2VPWon9
Best Witchy Book #8 A Witches' Bible by Janet and Stewart Farrar
For those of you looking for a serious book about witchcraft, this is it! The authors followed the Alexandrian tradition and the style of the writing reflects this. Of course, witches don't actually have a 'bible' so just disregard the title and understand it for what it is, a well researched and super information compendium of witchcraft.
I probably wouldn't recommend this book to anyone starting out with the craft but that being said, reading it will give you a much better understanding of the subject. The witches bible covers everything from the Sabbats through to clairvoyance, astral projection and initiation rites. I highly recommend this to anyone looking for a heavy-hitting book on witchcraft and I think it makes a great reference book for a witchy library! BTW, some Covens include this book in their 'required reading' list.
Click here to buy on Amazon https://amzn.to/3bwnYwf
Best Witchy Book #9 The House Witch by Arin Murphy-Hiscock
This is another book that I bought because I fell in love with the cover! Isn't it pretty! Written by Arin Murphy-Hiscock who also wrote 'The Green Witch' and 'The Witches Guide to Self-Care', this book, in particular, focuses on the Hearth magic of the Northern traditions. Hands up all my hedge witches!
I can totally understand that for some of you this book has too much of a 'housewife' vibe going on and while I do agree that in some areas it feels a little cliche, overall I think there is some wonderful information outlined here. Above all, this book describes how you can transform your home into a healthy, nourishing and cosy space and who doesn't want that? I should point out that this book does NOT contain any spells or rituals even though the cover states that it does.
Click here to buy on Amazon https://amzn.to/2VTA246
Best Witchy Book #10 Wicca Crystal Magic by Lisa Chamberlain
Do you know the difference between a rock and a crystal? Keen to learn more about how to incorporate crystals into your spellwork? I love crystal magick and this book has been my tried and trusted guide for over a year. It's full of lovely little spells, tips, tricks and advice. Written in a conversational tone that makes you feel like you are chatting with a friend, the instructions and guidance offered by this cute little book are super easy to start implementing right away.
Regardless of whether you identify as a witch or not, this book is super informative in regards to the healing powers of crystals and I highly recommend it to anyone wanted to learn more about this amazing topic.
Click here to buy on Amazon https://amzn.to/2VuenAM
Bonus Witchy Book – Weave the Liminal by Laura Tempest Zakroff
If you feel conflicted about how to incorporate modern witchcraft with more traditional styles I highly recommend you read this book. Packed with well rounded and valuable information this book is a wonderful read for anyone interested in furthering their witchy evolution. I feel like this book gave me a new sense of confidence in terms of accepting my own practice and it helped to free me from the idea that I somehow had to 'conform' with more traditional ideas of Wicca and witchcraft. The no-nonsense clear style of writing is refreshing to read and I love the way that this book teaches you to think outside of the box. Recommended!
Click here to buy https://amzn.to/2VMmI1u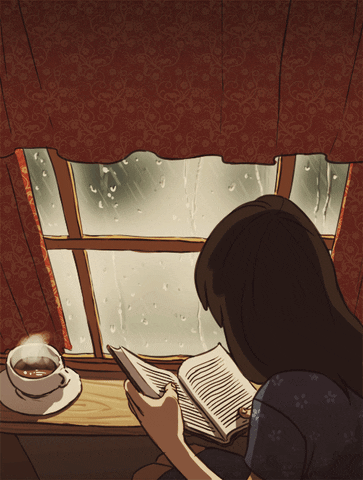 My loves, I hope this list of my favourite witchy books has inspired you to keep learning and evolving your own witchy selves. A full bookshelf is not only a huge joy to look at but also a valuable part of any witches journey. Remember, we all carry magic within us but, as Roald Dahl said, those who don't believe in magic will never find it.
As always, Blessed Be.
xoxo
Amythest
Other Witchy Books Worth Mentioning